Welcome to the Black Jack Studio. It's the interweb home of Idaho artist Mary Butler. She paints just about anything from dogs to colorful trailers.
Green and White
You can ask my parents have always wanted to be just a little different from everyone else. I have a degree in art, but what do you do with an art degree, work at Starbucks? I'm still finding my niche. Oh, by the way I love Starbucks!, but my palette consists of more than just green and white.
It's Black Jack not Blackjack!
Why Black Jack Studio? It's about the dog not the card game. My painting partner is a Jack Russell Terrier named Winofred. She happens to be a monochromatic black and white and is my trusty side kick while I paint. Actually, she's isn't at my side, but usually asleep under my feet.
Funky Possibilities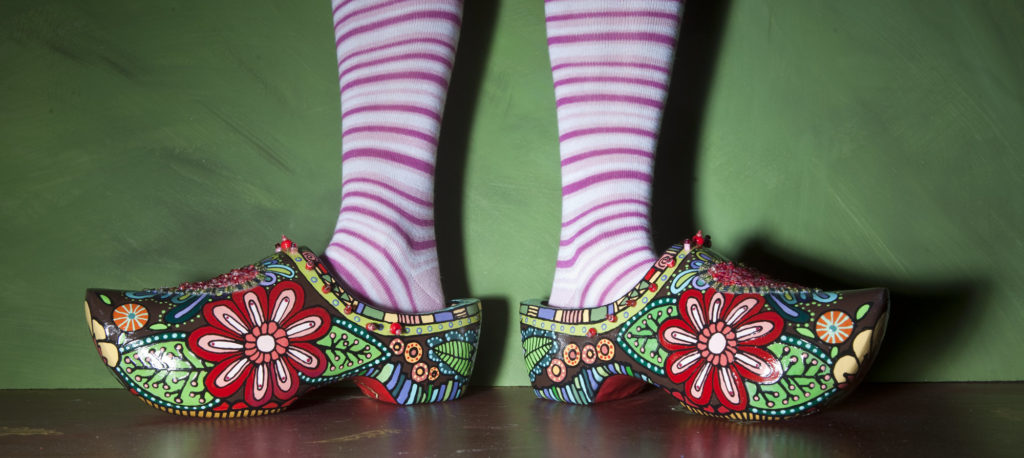 One thing I can tell you is that my art is brightly colored with a dash of funkiness. I started painting odd objects several years ago while searching for a new direction. Since then I've turned creepy mannequins into lovely ladies and dried crusty gourds into shiny objects of affection. The possibilities are endless.
Cards, Prints, and More
A selection of my work is now on sale at Mixed Greens in downtown Boise, Idaho. The store, located at 237 N 9th St., carries several of my prints, greeting cards, and stickers.