Best Trails for Dogs in Boise
Walking is one of the best forms of exercise and stress relief. In this time of COVID-19 getting out of the house for an hour or so can be a good way to relieve stress — for both you and your dog. Boise has several great places to walk your dog, and if you're looking for more of a hike, then look no further than the trails in the Boise Foothills and beyond.
All of the trails in the Boise Foothills are for dogs and their humans to enjoy. All you need to bring is a plastic bag for waste and use common sense when being out in the natural areas.
Off-leash dogs can scare and disturb wildlife, they can also disturb rare plants with their digging. In accordance with Boise City ordinance, if a trail is designated off-leash, owners must still carry a leash and their dogs need to be within 30 feet.
Here's a sample of our favorite trails for dogs.
Red Foxes and Kestrels
The Camels Back Trails offers many loops and is a wonderful introduction to the Boise Foothills. Parking is easy, with spaces available at Camels Back Park, and the end of 9th street. Some of the trails in this area are Kestrel Trail #39A, and Red Fox Trail #36. Please be aware of cyclists in the area. It is common for mountain bikers to use this area to get to the trails higher in the Boise Foothills.
Best Time: Anytime.
Dog On-Leash: YES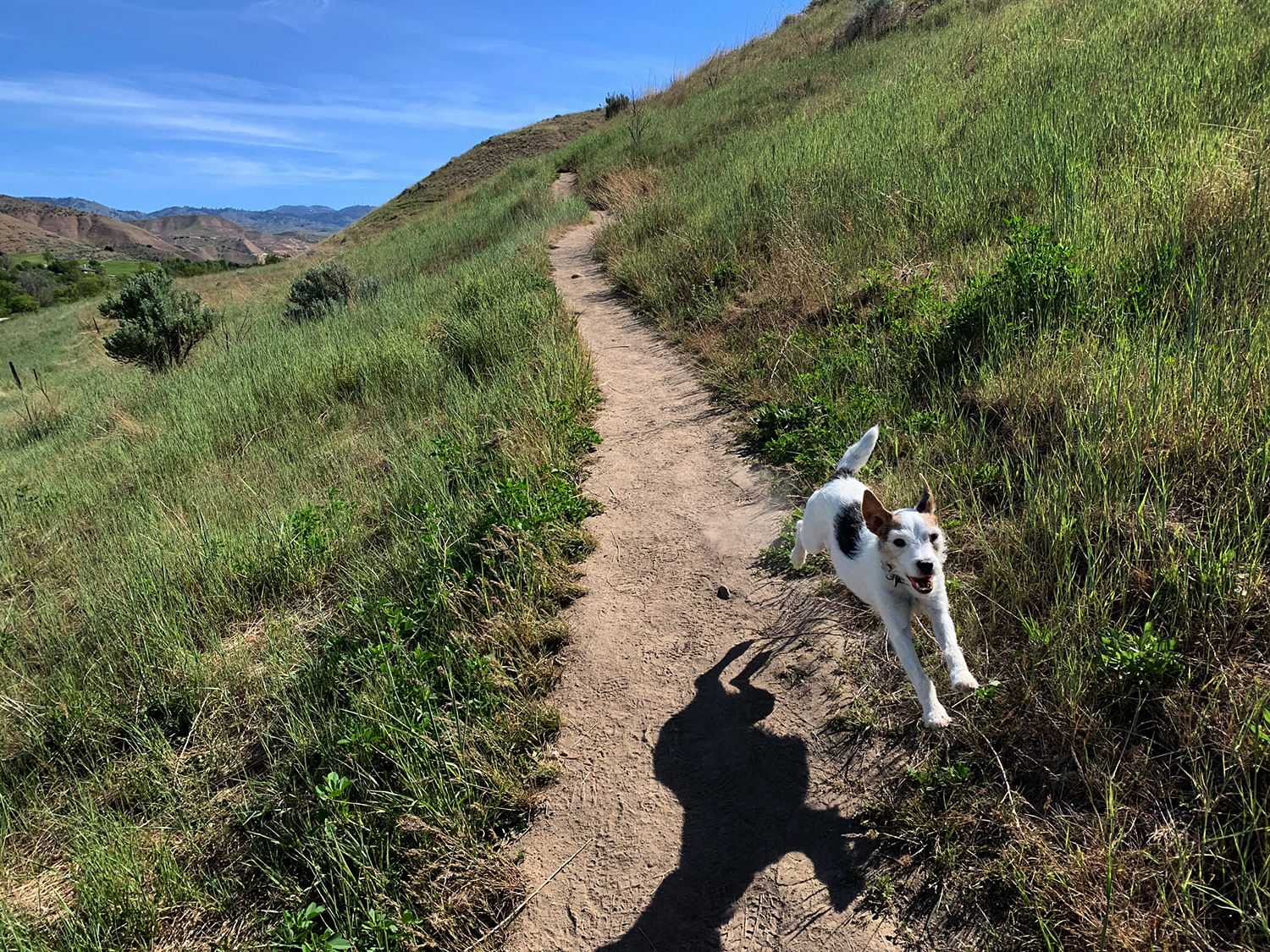 There's Nothing Scary about this Hollow
The #57 Harrison Hollow Trail provides an out-and-back all-weather opportunity to walk your dog. There is also plenty of parking near the trailhead just off of Bogus Basin Road. This is one of the most popular dog trails due to its easy access and proximity to the Highlands neighborhoods. If your dog doesn't play well with others, this might not be the best option. If your dog is friendly with other dogs, it can be a great experience and chance to meet many different dogs and their owners.
Best Time: Anytime.
Dog On-Leash: No (Be sure to carry one)
Go Full Sail
This hiking trail is located just east of Hillside Junior High School and north of Hill Road and is part of the Hillside to Harrison Hollow Preserve. There is plenty of parking at the school's tennis courts, or at the official trailhead in Hillside Park nearby. While the Full Sail Trail #56, 1.0 miles in length, connects to Buena Vista and the West Climb, there are multiple loops you can take to combine all these trails. Best of all you can walk for 10 minutes or over an hour, the choice is yours.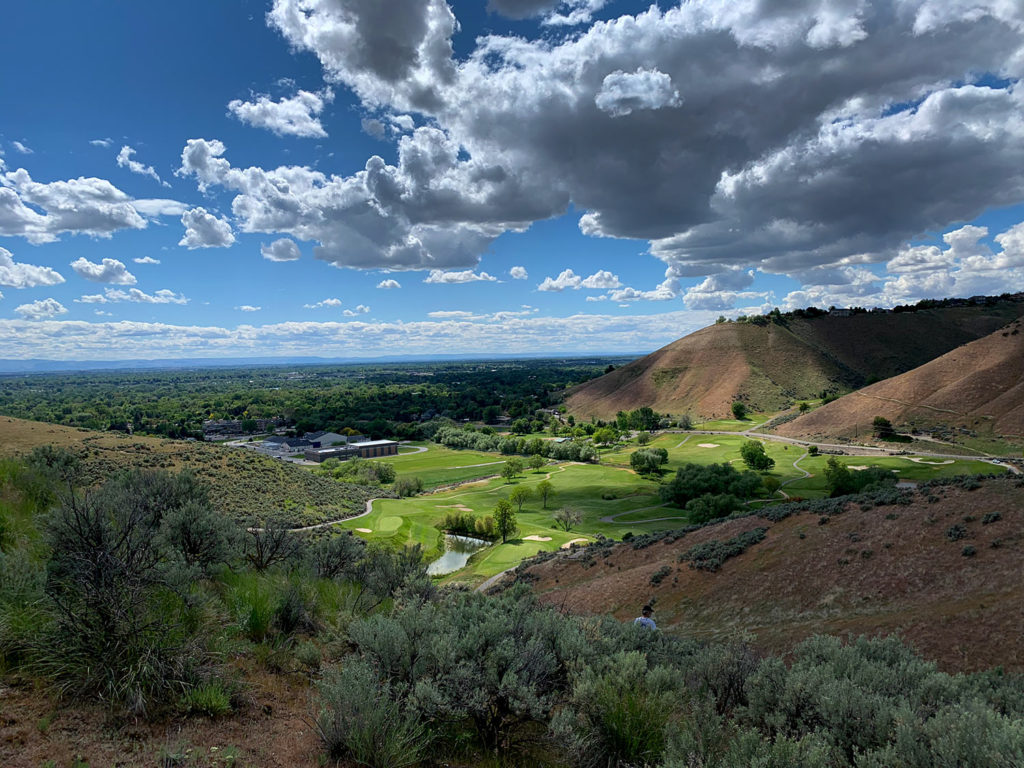 Best Time: Anytime, but especially late afternoon as the light sprinkles across the treetops of the valley below.
Dog On-Leash: No (Be sure to carry one)
Note: Although it's not popular with cyclists, keep an eye out for them.
Walk along The Oregon Trail
The Oregon Trail offers breathtaking high desert views and the chance to learn history at the same time. Access to this historic trail is located 30 miles east of Boise off I-84 (exit 64) and starts at Bonneville Point, where you'll see a kiosk with historical information. The trail leads from Bonneville Point back to Discovery Park along the Boise River and Greenbelt. The remote location of this trail offers some of the best wide-open spaces for your dog to run wild. Bring a lunch and make a day of it.
Best Time: Early fall mornings can be wonderful along this trail. We don't recommend the area during a hot summer day. Be careful in the winter months as the area can have high winds and unpredictable weather patterns — much like it probably was 150 years ago.
Dog On-Leash: No (Be sure to carry one)
If you're looking for more information about the trails in the Boise Foothills, check out the Ridge to Rivers Facebook page. They update the page daily with trail conditions year round, and you can find more detailed information about trails on their website.